Table Tennis: Selected men and women open with wins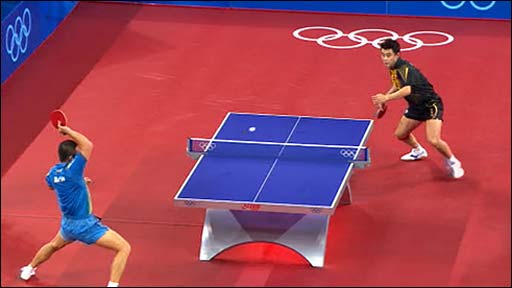 Lisbon, Portugal, opened in great shape in terms of the Israeli team recorded two excellent wins 0: 3 to Malta and then 0: 3 on Montenegro. These victories placing Israel at the first place with four points and a good chance to continue to the next step.
When the championship opened my beat Jessica Gelman Pace Falcon 8:11, 6:11, 6:11 and gave the first point of Israel. Then came Nelly Laufer overcoming Tris G'novs 6:11, 4:11, 4:11. To deal with Malta Marina Kravchenko old elevated within 11 minutes crushed rival Dorian Margi 2:11, 3:11, 3:11.
Later, she met the women's team stated Montenegro. Young Nicole Trosman first beat Simona Frovic, 9:11, 7:11, 3:11 and gave the first point, Gelman doubled the lead with 5:11, 11: 7, 11: 9, 6:11 and 6: 11 , and the story's signed Kravchenko won the Sonsish Rogytz, 7:11, 7:11, 11: 8, 5:11. Israel will meet Thursday and Friday Belgium is locked in the group stage against Kosovo with cope.
Even Israel's men's team opened the participation and successfully did so with two victories in the first place it at the earliest. First team won 0: 3 wins thanks to Malta Omri Ben Ari, Simon Rabinovitch and Michael Tauber wins achieved each 0: 3.
The sequel was also comfortable with 0: 3 on Azerbaijan as the trio gave each win 0: 3. On Thursday, the team will meet Jersey and Wales, and on Friday it will close the group stage in front of Iceland.
Don't miss the stories
followIndiaVision News & Information
and let's be smart!