Now, a nano pill for better drug delivery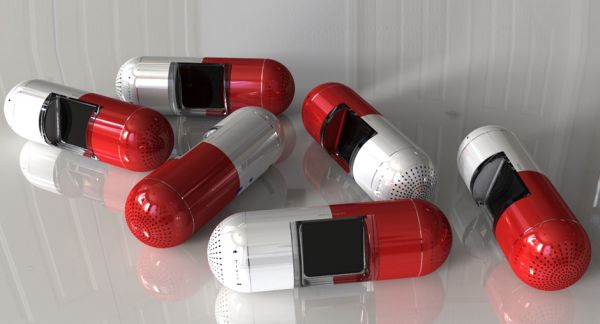 Now, a nano pill for better drug delivery
Washington – American scientists have synthesised a novel nanoparticle that can be taken orally by patients as a pill instead of receiving injections.
Drugs delivered by nanoparticles hold promise for targeted treatment of many diseases, including cancer. However, the particles have to be injected into patients which has limited their usefulness so far.
Researchers from Massachusetts Institute of Technology (M! IT) and Brigham and Women's Hospital in Boston have now developed a new type of nanoparticle that can be delivered orally and absorbed through the digestive tract.
In a paper appearing in the Nov 27 online edition of Science Translational Medicine, the researchers said they used the particles to demonstrate oral delivery of insulin in mice.
They said the particles could be used to carry any kind of drug that can be encapsulated in a nanoparticle.
The new nanoparticles are coated with antibodies that act as a key to unlock receptors found on the surfaces of cells that line the intestine, allowing the nanoparticles to break through the intestinal walls and enter the bloodstream.
This type of drug delivery could be especially useful in developing new treatment for conditions such as high cholesterol or arthritis, reported Science Daily.
Patients with those diseases would be much more likely to take pills regularly than to make frequent visits! to a doctor to receive nanoparticle injections, the researchers said.
For nanoparticles to be taken orally, they need to be able to get through the intestinal lining, which is made of a layer of epithelial cells that join together to form impenetrable barriers called tight junctions.
To build nanoparticles that can selectively break through the barrier, the researchers took advantage of previous work that revealed how babies absorb antibodies from their mothers' milk, boosting their own immune defences.
Those antibodies grab onto a cell surface receptor called the FcRN, granting them access through the cells of the intestinal lining into adjacent blood vessels.
Don't miss the stories
followIndiaVision India News & Information
and let's be smart!