BJP will get a shock in 2014 elections: Nitish Kumar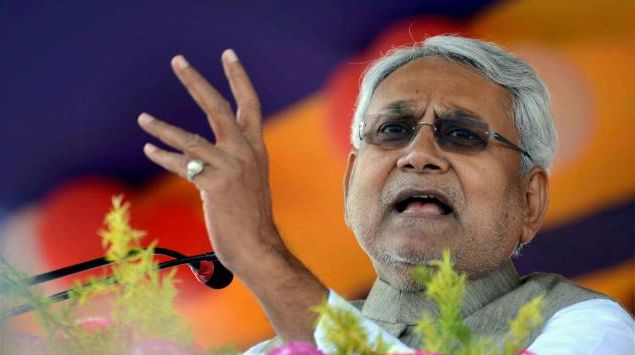 Special status for Bihar in cold storage due to politics: Nitish Kumar
Patna – Bihar Chief Minister Nitish Kumar on Monday said the Bharatiya Janata Party (BJP) should be prepared for a shock in the 2014 general elections adding that, the response to the Aam Aadmi Party (AAP) in Delhi shows that people want a third alternative.
"It does not matter what the BJP says, what matters is what the results show. They are going to get a shock in the 2014 elections. And now that there is need for fresh elections as none of the parties got a clear majority in Delhi, the results will break the myth of the BJP," Kumar said.
"The results of the four states have made it very clear that it is against the Congress. Though, only in places where the BJP and Congress were fighting, the BJP got a benefit but in Delhi people went for AAP as they wanted a third alternative," he added.
Furthermore, he said that Delhi represents the viewpoint of the whole nation and if the BJP had had a national impact, it would have been evident.
"The AAP has broken this myth that in Delhi, the competition is only between two major parties; the Congress and the BJP. If the BJP had had a national impact, they would have won a two-thirds majority there," he said.
"It was in Delhi that the BJP started gaining popularity and started promoting themselves. Now it seems that the same city will put an end to them. Most importantly, the brilliant response to the AAP in their first elections itself proves that people are ready for a change and are looking out for a third alternative," he added.
He said the BJP should not be too happy about the defeat of the Congress as they just took advantage of the situation being against Congress. He also rubbished BJP claims of there being a wave in favour of its prime ministerial candidate Narendra Modi.
Don't miss the stories
followIndiaVision News & Information
and let's be smart!