Don't Cancel Bar Licences Yet, Says Supreme Court to Kerala Government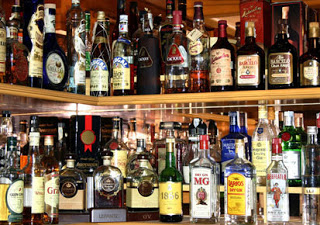 A division bench of the Kerala High Court on Wednesday rejected petitions from bar hotel owners, challenging the government order to close 730 bar hotels in the state.
As per the new policy, the UDF government has decided not to renew liquor licence of 418 bars, closed since April this year, and revoke the license of another 312 hotels next week.
The bar hotel owners had demanded an interim stay order on the government directive to close down all bars, below the category of five star, on September 12.
Justices Thottathil Radhakrishnan and P B Suresh Kumar held that the bar owners could not make any prima facie case and they were not entitled for stay on the government decision.
According to the government's plans, state-run liquor stores, where men queue up for their daily fix, will be phased out at a rate of 10 per cent a year for the next decade, leaving a big hole in the state coffers after alcohol taxes and fees generated more than $1 billion in the 2012-13 financial year.
Bar owners who have taken the government to court say if there is an alcohol ban, tourists will start opting for other regional destinations – perhaps the beaches of nearby Goa or Sri Lanka. A recent survey from travel portal HolidayIQ.com, which polled 5,000 Indians, showed 58 percent of the respondents will change their travel plans because of the new no-boozing policy.
There is little denial of an alcohol problem in Kerala, which has the highest consumption levels in India.
Advocate General K P Dandapani told the court that the government's new excise policy, prohibition in a phased manner, was mentioned in the UDF manifesto itself. The AG argued that there were enough materials to justify the government order. Subsequently, the court held that the government action was in tune with the direction of the Supreme Court as well as the recommendations of Justice Ramchandran Commission. The court said bar licenses were issued on temporary bases and the new policy could not be considered hasty in nature as argued by the hotel owners, besides rejecting the argument of the bar hotel owners that this was declared before it was being ratified by the Cabinet.
Don't miss the stories
followIndiaVision India News & Information
and let's be smart!