Stomach `clock` tell us how much to eat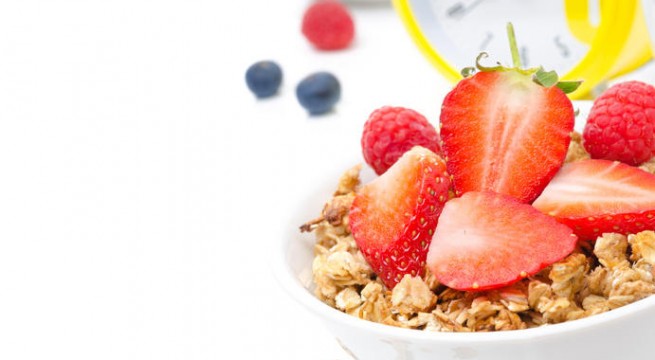 Stomach `clock` tell us how much to eat
Washington – Scientists have discovered the first ever evidence about nerves in the stomach that act like a circadian clock telling about the limit of food that one should eat.
Researchers from the University of Adelaide have said that this new information could tell how the gut sends signals to the brain about when a person is full and when to not stop eating.
In the University's Nerve-Gut Research Laboratory, Dr Stephen Kentish has investigated how the nerves in the stomach respond to stretch, which occurs as a consequence of food intake, at three-hourly intervals across one day.
Kentish said that they have found that the nerves in the gut are at their least sensitive at time periods associated with being awake, thus more food can be consumed before one feels full.
He said that with a change in the day-night cycle to a period associated with sleeping, the nerves in the stomach become more sensitive to stretch, signaling fullness to the brain quicker and thus limiting food intake. This variation repeats every 24 hours in a circadian manner, with the nerves acting as a clock to coordinate food intake with energy requirements.
However, this discovery has been made in laboratory studies, not in humans.
The research is published in The Journal of Neuroscience. (ANI)
Don't miss the stories
followIndiaVision News & Information
and let's be smart!